For 40 years, we have helped thousands of people lose their weight and keep it off long term. Patients on our healthy weight loss meal plan enjoy motivation and success. But don't just take our word for it – see what our recent survey reveals about our program!
The Bernstein Diet works. Get started today and enjoy the many benefits our program has to offer.
Stop waiting, start succeeding!*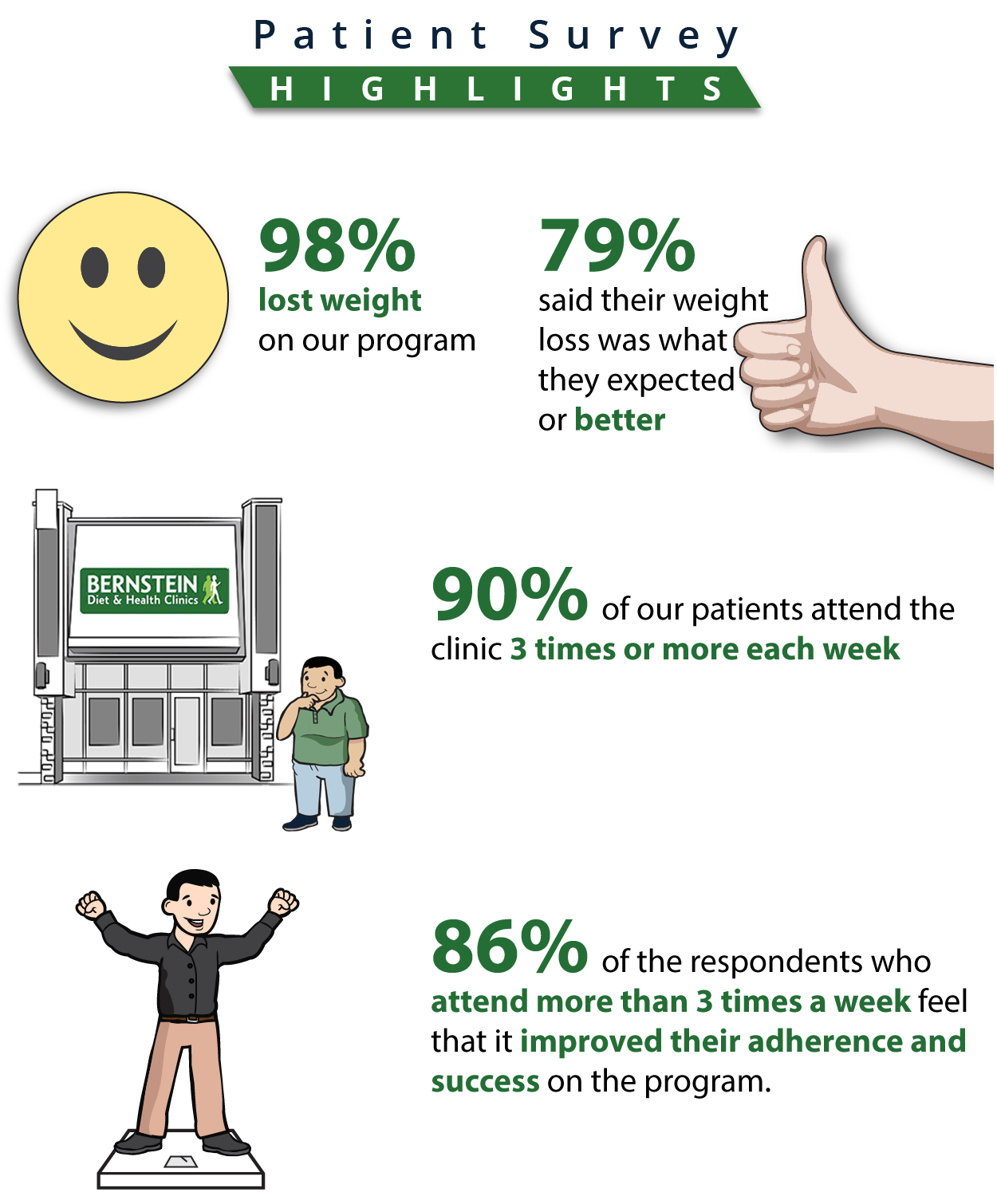 Results are from a survey conducted in August 2018 with 2102 responses from current and former patients of Dr. Bernstein Diet & Health Clinics.