Get the App
The Bernstein Diet App is here to help track your weight loss journey. Patients can log in to access the Diet Sheet, Recipes, Shopping List & more!
The Bernstein Diet App is here to help track your weight loss journey. Click on the desired platform to download and start today!
Diet Sheet
(Available to patients only)
Patients will now be able to fill in their Diet Sheet intake right in the app. No more carrying around paper and pen! This can be done by selecting a food list item and an amount, or a recipe and a portion scale value. The app will show how close the patient is to meeting minimum and maximum limits for each serving type, where the limits are adjustable for different patient types.
The patient's diet sheet will be viewable by nursing staff on the Portal. Serving sizes are automatically calculated and non-compliance with food list items or serving limits is highlighted. Additionally, nursing staff can adjust an individual patient's serving limits and maintenance reintroduction groups as needed.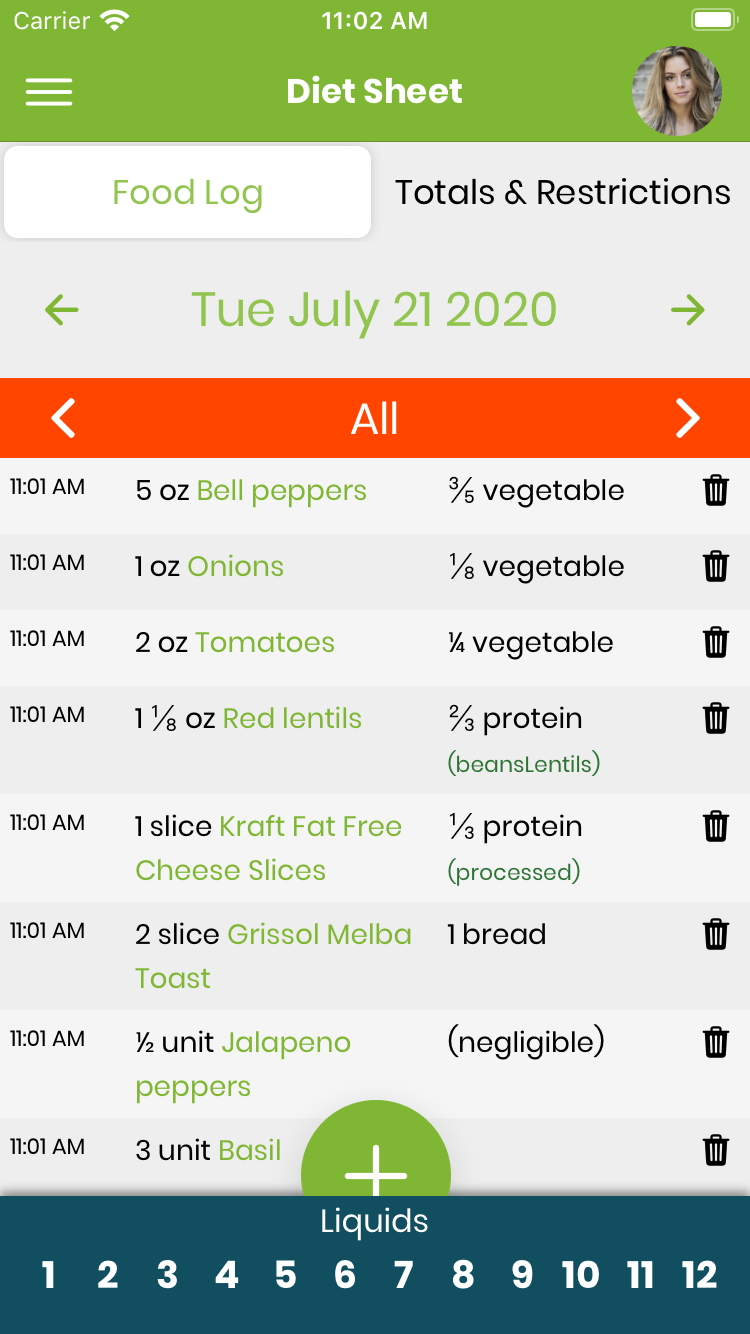 Food List
(Available to patients only)
Never again worry about relying on memory or carrying a booklet when grocery shopping or dining out. The Bernstein Diet App offers the convenience of the entire food list, always available in your pocket.
Not sure if a food item is allowed? You can have your answer within seconds. You can browse the food list by category, just like on the patient portal, or you can use the Search button to search the entire food list (with the ability to narrow by subcategory).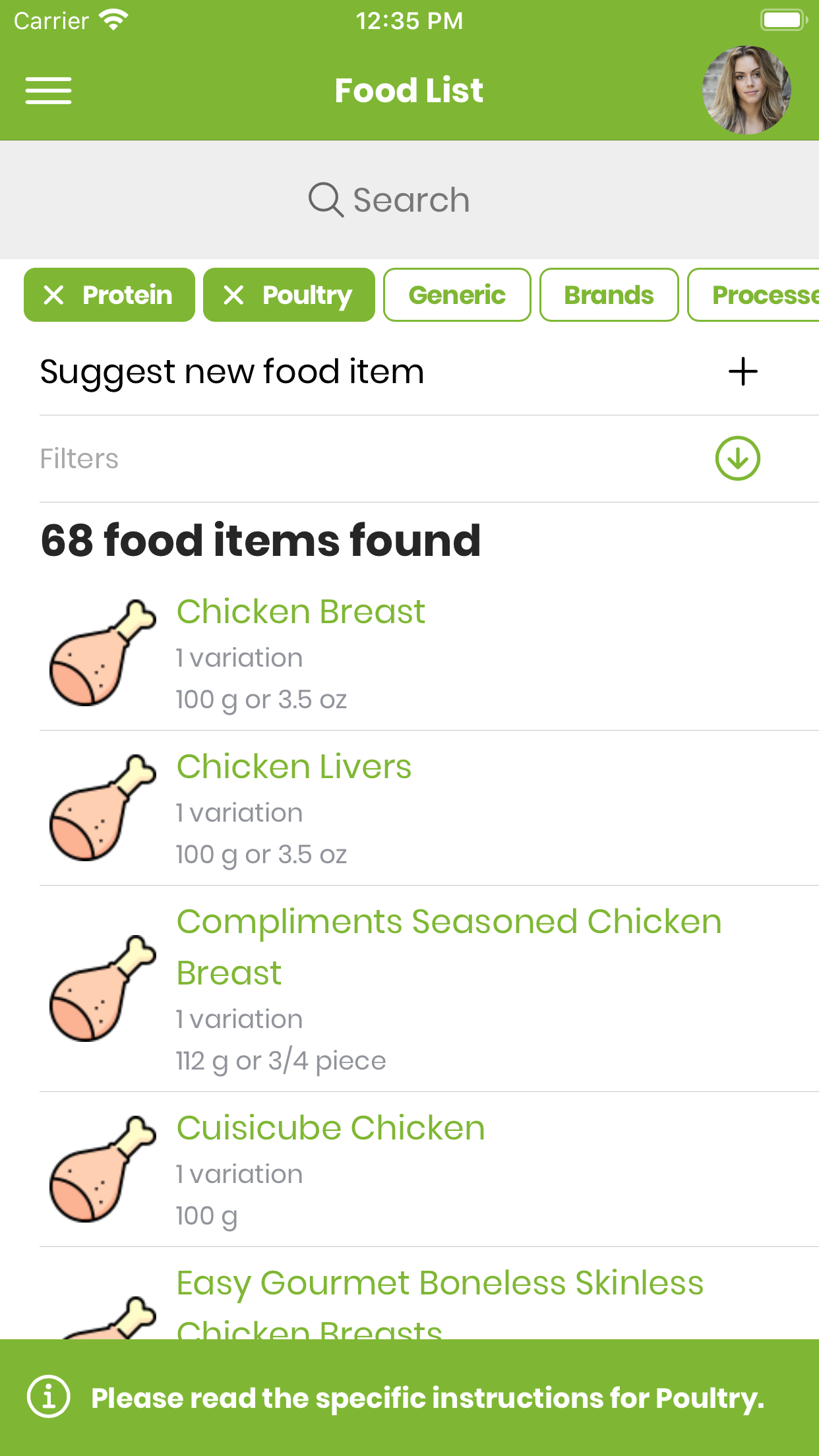 Recipes
(Available to patients only)
Planning your meals for the week is easy with the Bernstein Diet App's Recipes!
Featuring all of the recipes available on the patient portal, patients can browse recipes by category, or use the Search button to find a recipe by name or by ingredient.
Each recipe comes with a portion calculator, which you can use to scale the ingredients to however many servings you like, making it much easier to ensure you don't go over your limit for the day.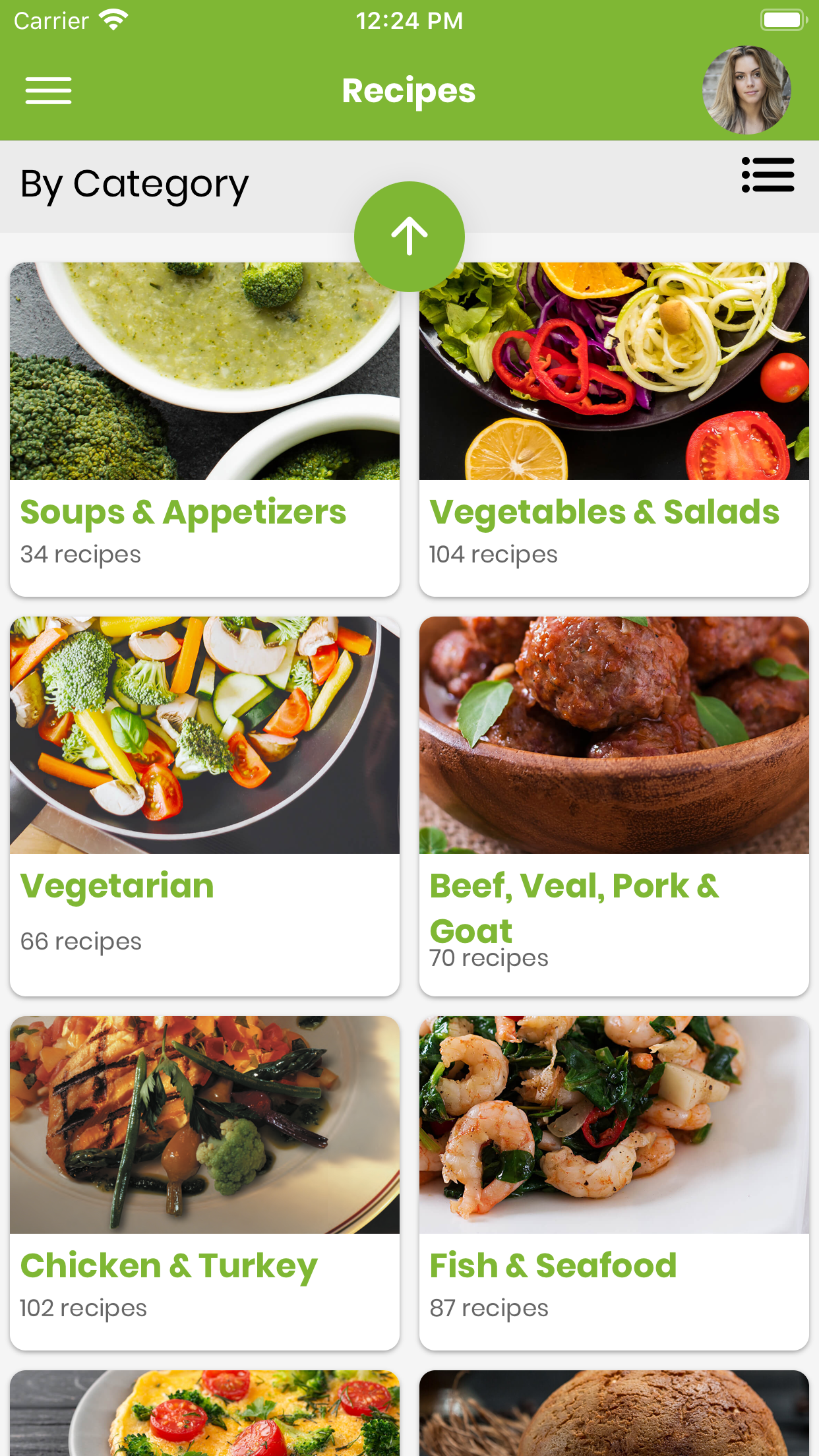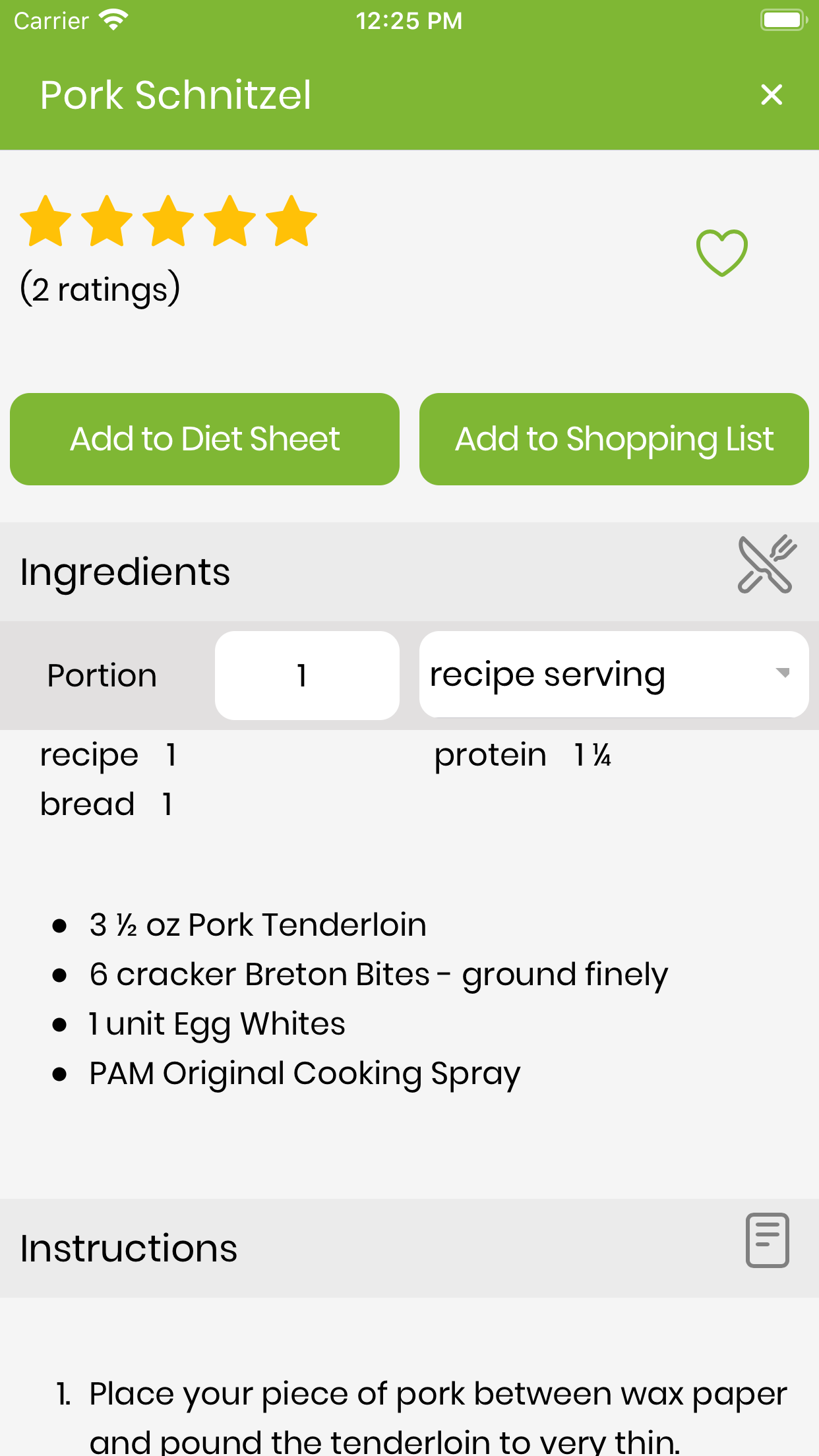 Weight Tracker
(Available to patients and registered guests)
Track your weight loss progress with the Bernstein Diet App's Weight Tracker!
Add your weight measurement for the day, and the app will take care of the rest. You will see a graph showing your progress, getting closer and closer to your goal.
It's incredibly motivating to see how far you've come.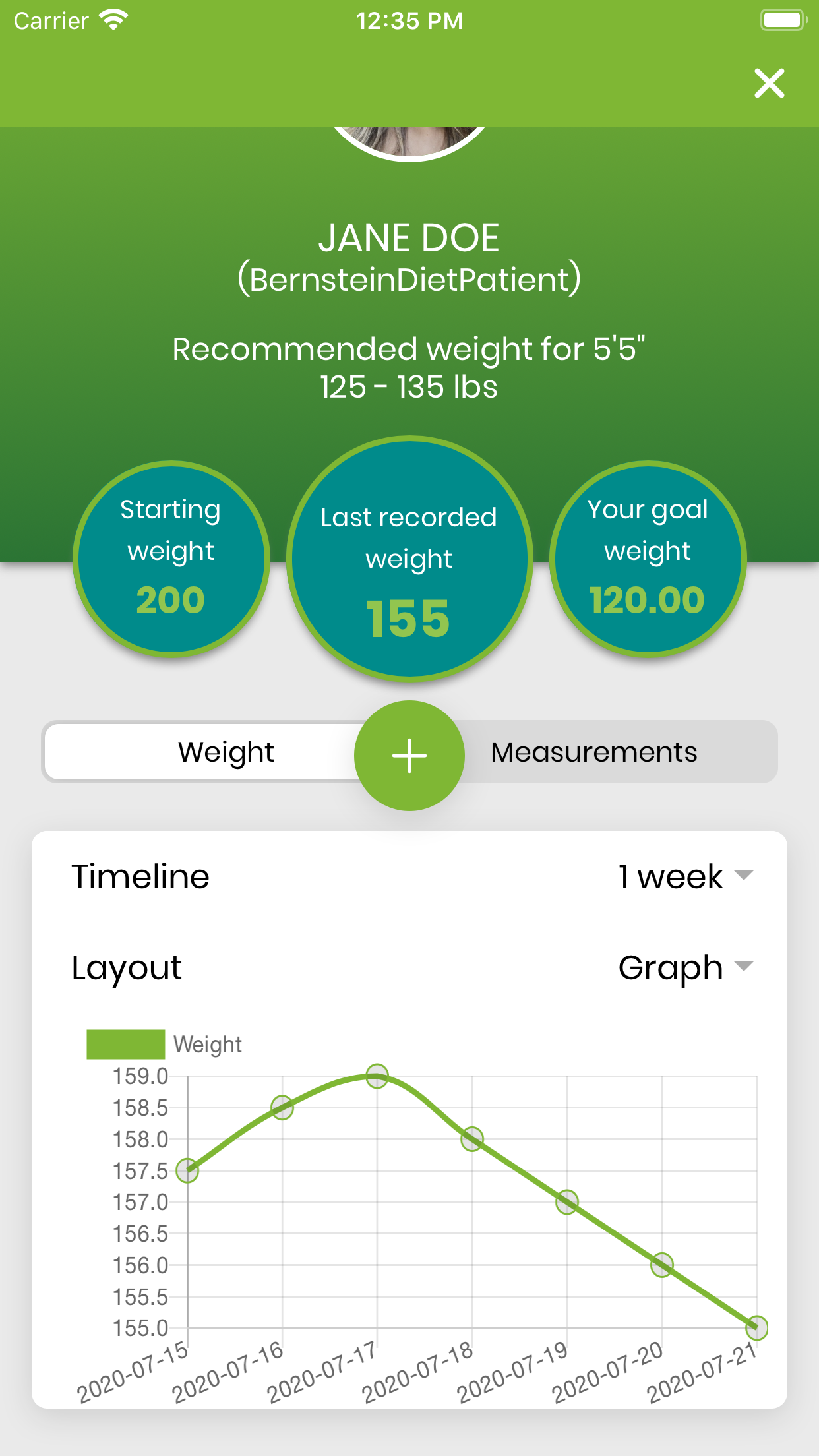 BMI Calculator
Dr. Bernstein's Healthy Weight Calculator is designed to give you an accurate and realistic idea of the suggested normal, healthy weight range for most individuals. If you need to lose weight, it will show you how long we think it should take for you reach your suggested healthy goal weight on our program.
The calculator included in the app is the same calculator that is used on our website, and is the standard calculator used within our clinics.
If you are not currently a patient at the Bernstein Diet & Health Clinics, our BMI Calculator includes a contact form. You can fill this out to have a representative call you as soon as possible.
Get started today and watch the pounds slip away!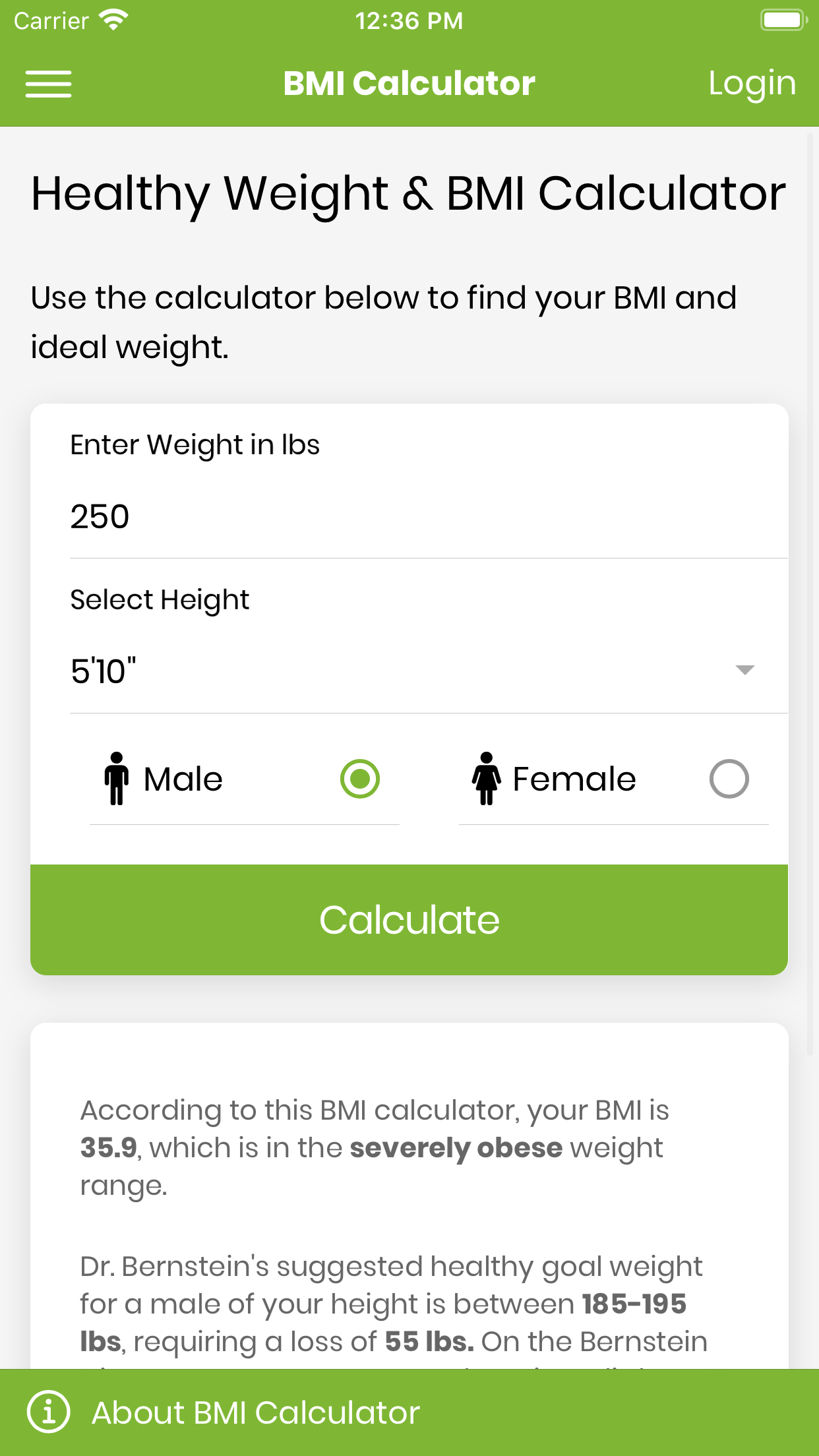 *Individual weight loss may vary. Call for details. Compliance with our program is required.